A vibrant six-block entertainment, restaurant, and shopping district in University City and St. Louis, Missouri.
The Loop offers six blocks of exhilarating retail, restaurants, live music, café culture, and even a Walk of Fame. A century ago at this location, streetcars from downtown "looped around" to return to the city, which gave the area its name. That movement and momentum continues today, as The Loop expands into the City of St. Louis with the exciting new growth and development that has made it a destination.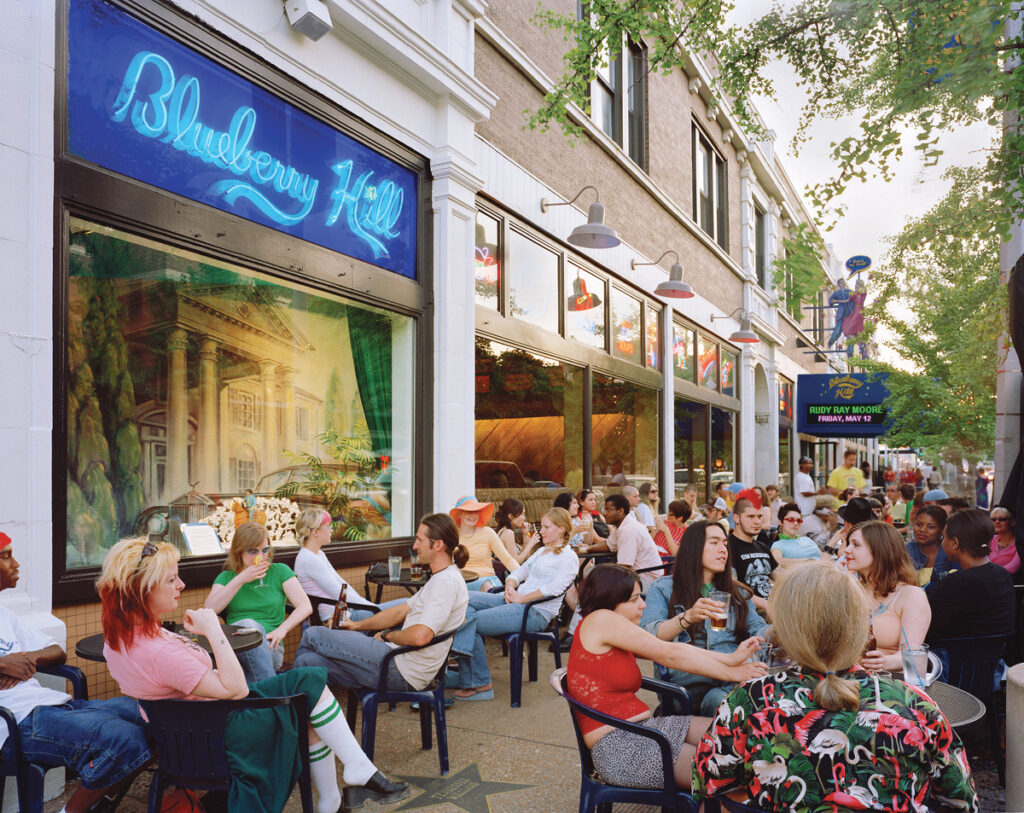 ---
Ushering In A New Era
An era of community revitalization began in the 1970's with legislation that encouraged unique, owner-operated gift shops, clothing boutiques, galleries, and restaurants in first-floor storefronts. New outdoor cafés brought excitement to the generously widened streetscape and the later addition of the St. Louis Walk of Fame, which honors famous St. Louisans with brass stars and informative plaques embedded in the sidewalk, further enhanced pedestrian enjoyment of the area.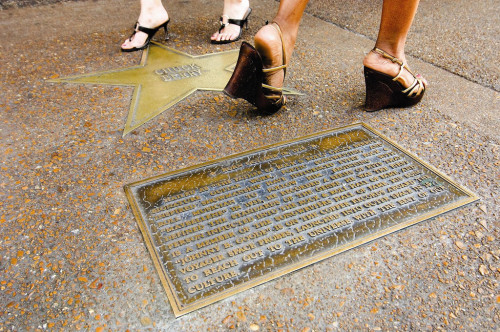 ---
The Loop is home to long established businesses such as Blueberry Hill, a nationally renowned restaurant and music club, and the elegantly restored Tivoli Movie Theatre, which offers patrons the chance to view contemporary independent films in a historic cinema house. The multitude of new developments on Delmar Boulevard, distinguished by its quality, planning and understanding of its community, is a self-perpetuating catalyst.
New Venues
New destinations in The Loop include: The Pageant – a 2,000+ capacity concert nightclub; Pin-Up Bowl – a bowling alley and martini lounge; the Moonrise Hotel – an independent boutique hotel; the headquarters for the Regional Arts Commission; and numerous other restaurants, shops, and galleries.
---
A Brilliant Success
The Loop now serves as a model for communities across the country. The American Planning Association recently named this thriving retail, restaurant, arts and entertainment district "One of the 10 Great Streets in America.".
---
Plan A Visit
Travel to The Loop is made easy with the Delmar Loop MetroLink Station. Plans are currently underway to return the fixed-track, vintage trolley system to the neighborhood, which will both delight visitors and enrich the neighborhood ambiance.
Click here for a detailed map and directions.
---
Hope to see you soon!