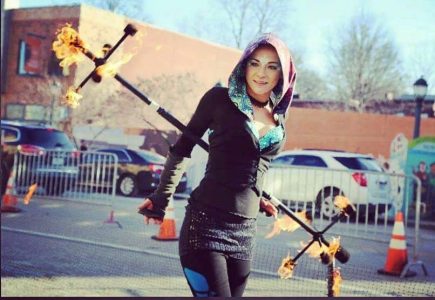 Flux Infernos Fire & Light are a Fire Performance Art Group for hire. They perform with Fire and LED props like Poi, Rope dart, Hoops, Devilsticks, Staff, fire eating, fans.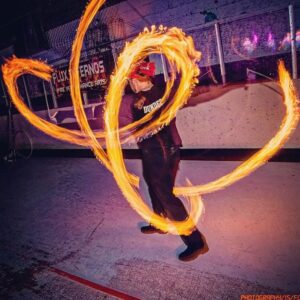 (Photo via Flux Infernos Fire & Light)
FLUX INFERNOS is a diverse family of multi talented fire and light performance artists. They come from all across the Midwest and were brought together by their love of flow. These professional performers are experienced with a multitude of fire and LED props specializing in poi, hula hoop, rope dart, staves, devil sticks, fire fans, fire breathing, fire eating, meteor hammers, fire fans, dragon staff and more. Together, Flux performers safely create an unforgettable and captivating experience with displays of fire and light using all their props to wow the crowd and inspire the next generation.