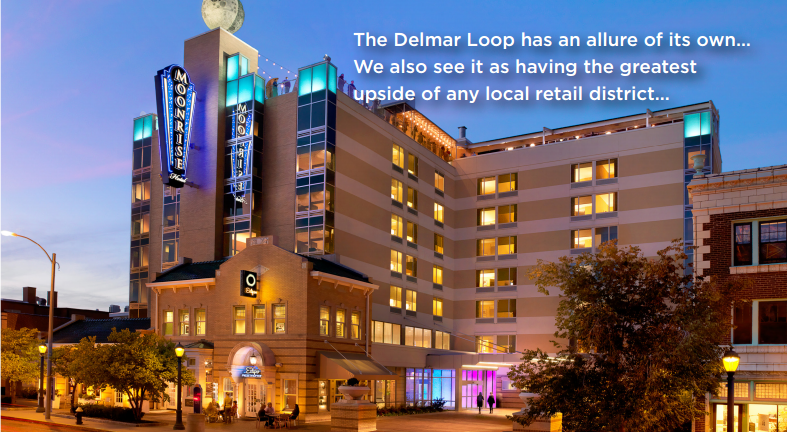 The Cool Streets of North America report details trends and lists of the 100 most important Cool Streets in North American right now.
The Delmar Loop (or "the Loop" as it is affectionately known by locals) is situated northeast of Downtown St. Louis and bordered by the University City, West End, Visitation Park and Skinker/Debaliviere neighborhoods. This Cool Street primarily consists of the Delmar Boulevard corridor between Kingsland Avenue and Clara Avenue, the end of the line for the old Delmar Boulevard streetcar that connected this neighborhood to Downtown St. Louis in the early half of the last century. Today, "the Loop" remains well served by public transit with a MetroLink station and plans in the works to build a new 2.2-mile trolley line that will connect the Loop to nearby Forest Park, home of the St. Louis Zoo and a number of major museums. The Washington University Campus is located in easy walking distance of the Loop (Washington's Center of Creative Arts is situated on the Loop's western boundary).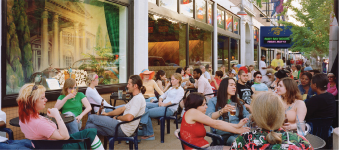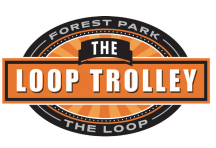 While the millennial embrace of urban living has played a major role in the resurgence of dozens of downtown districts, this trend has been more diffused in St. Louis. Ballpark Village, Soulard, Historic St. Charles and the Central West End District are just a few of the neighborhoods that have been transformed locally over the past few years. But while all of these districts have their own individual charm, the Delmar Loop has an allure of its own. It's the home of the historic Tivoli Theater (a refurbished 1924 movie house), restaurant and music landmark Blueberry Hill (Chuck Berry used to perform there on the third Wednesday of every month) and the quirky lunarthemed boutique Moonrise Hotel. We also see it as having the greatest upside of any local retail district thanks to its central location and relative proximity to both Downtown and the bustling Clayton area.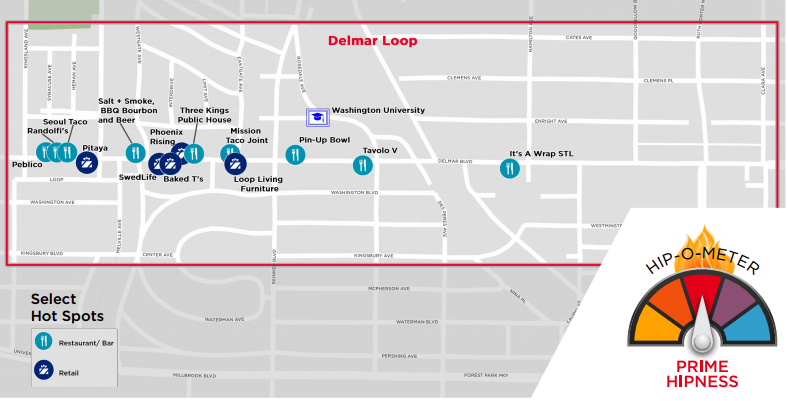 The current rental range for competitive retail space on the Delmar Loop runs between $18 and $45 per sf, though some borderline obsolete space can be had for as low as $12 per sf. The high end of this range has risen rapidly, mostly driven by redevelopment projects. But while vacancy remains fairly low (we estimate it to be near 6.0%), the average age of inventory is 70 years. With leasing demand building and an aging inventory of relatively cheaply priced buildings, we see prime redevelopment opportunities galore.