[mk_button dimension="three" size="medium" outline_skin="dark" bg_color="#00c8d7″ text_color="light" icon="moon-quill" url="/images/2017_Loop_Ice_Carnival_Map.pdf" target="_blank" align="left" id="Buton ID" margin_top="0″ margin_bottom="15″]DOWNLOAD THE MAP[/mk_button]
[mk_button dimension="three" size="medium" outline_skin="dark" bg_color="#00c8d7″ text_color="light" icon="moon-quill" url="https://visittheloop.com/wp-content/uploads/2017/01/2017-loop-ice-carnival-press-release-1.pdf" target="_blank" align="left" id="Buton ID" margin_top="0″ margin_bottom="15″]DOWNLOAD THE MEDIA RELEASE[/mk_button]
[mk_button dimension="three" size="medium" outline_skin="dark" bg_color="#00c8d7″ text_color="light" icon="moon-quill" url="https://www.facebook.com/events/1800633610219390/" target="_blank" align="left" id="Buton ID" margin_top="0″ margin_bottom="15″]View Loop Ice Carnival Facebook Event[/mk_button]
JANUARY 13-14, 2017
The 2017 Loop Ice Carnival kicks off Friday, January 13th with the Snow Ball Party (21 and over) with a DJ at the Moonrise Hotel. 8pm – Midnight.
Saturday, January 14th enjoy 50+ Ice Sculptures, $1,000 in Ice Cubes Give Away, Putt-Putt Pub Crawl, Game Booths, Temporary Tattoo Scavenger Hunt, Human Dog Sled Races, Frozen Turkey Bowling, Ice Carving Demonstrations, Stilt Walkers, Fire Performers, and much more!


More information on the flyer below.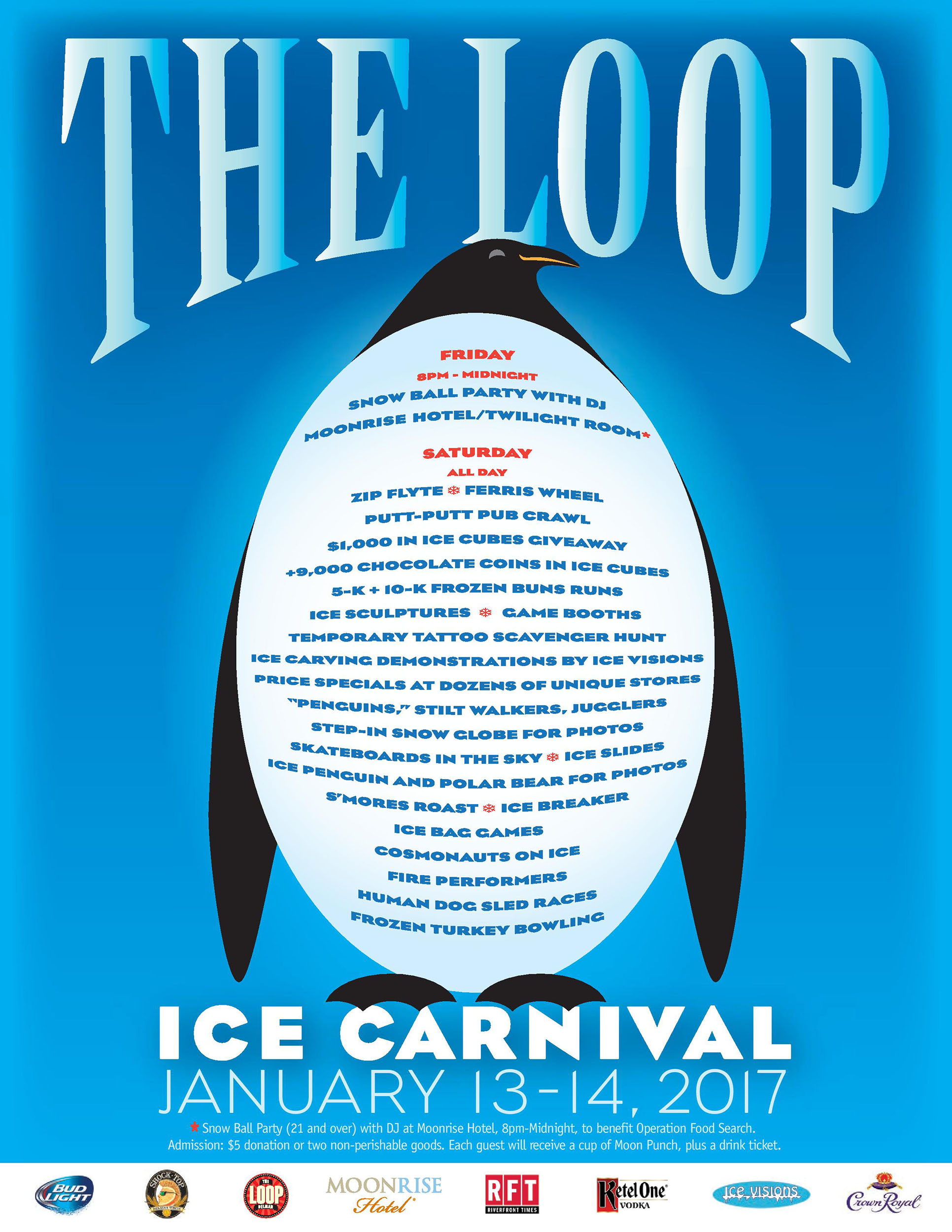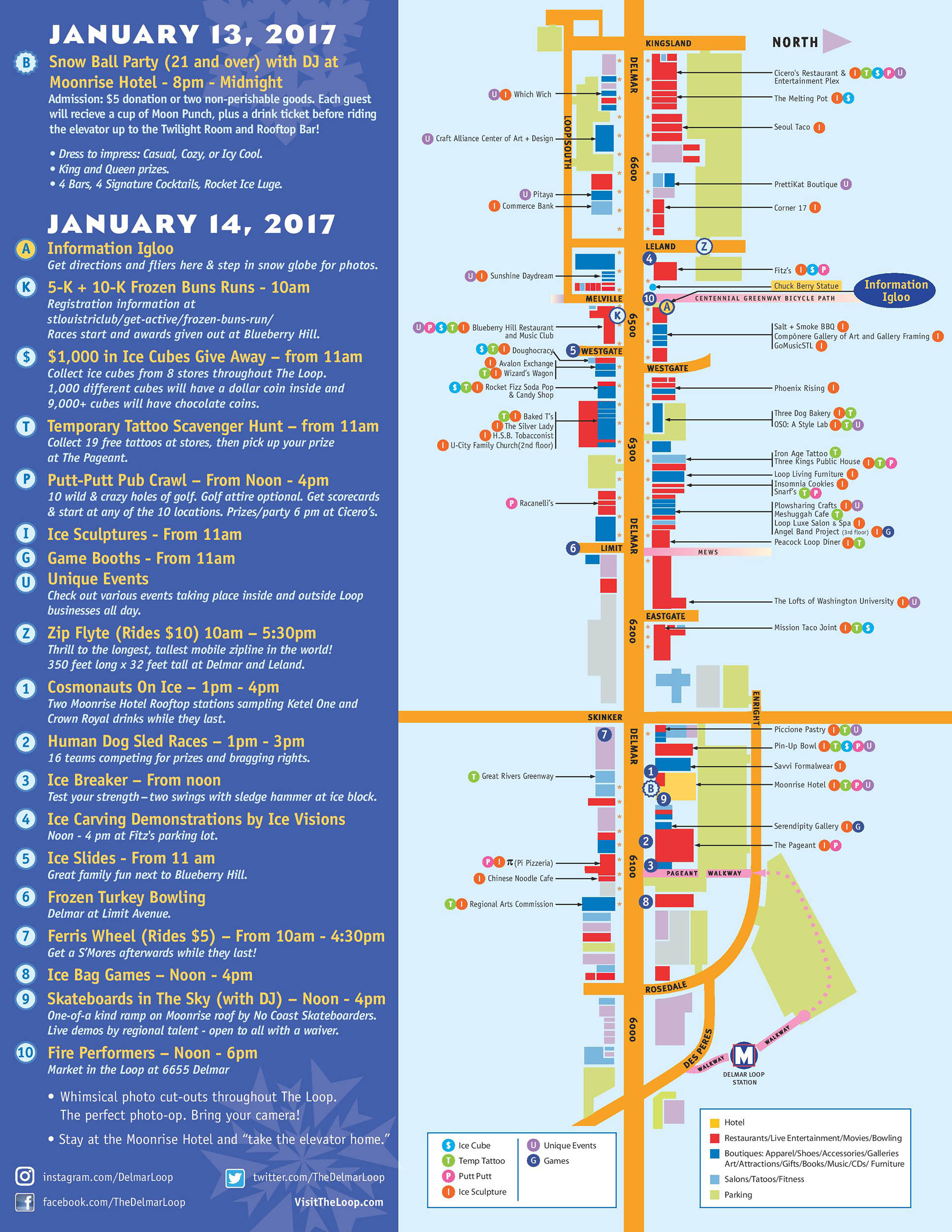 Putt Putt Pub Crawl.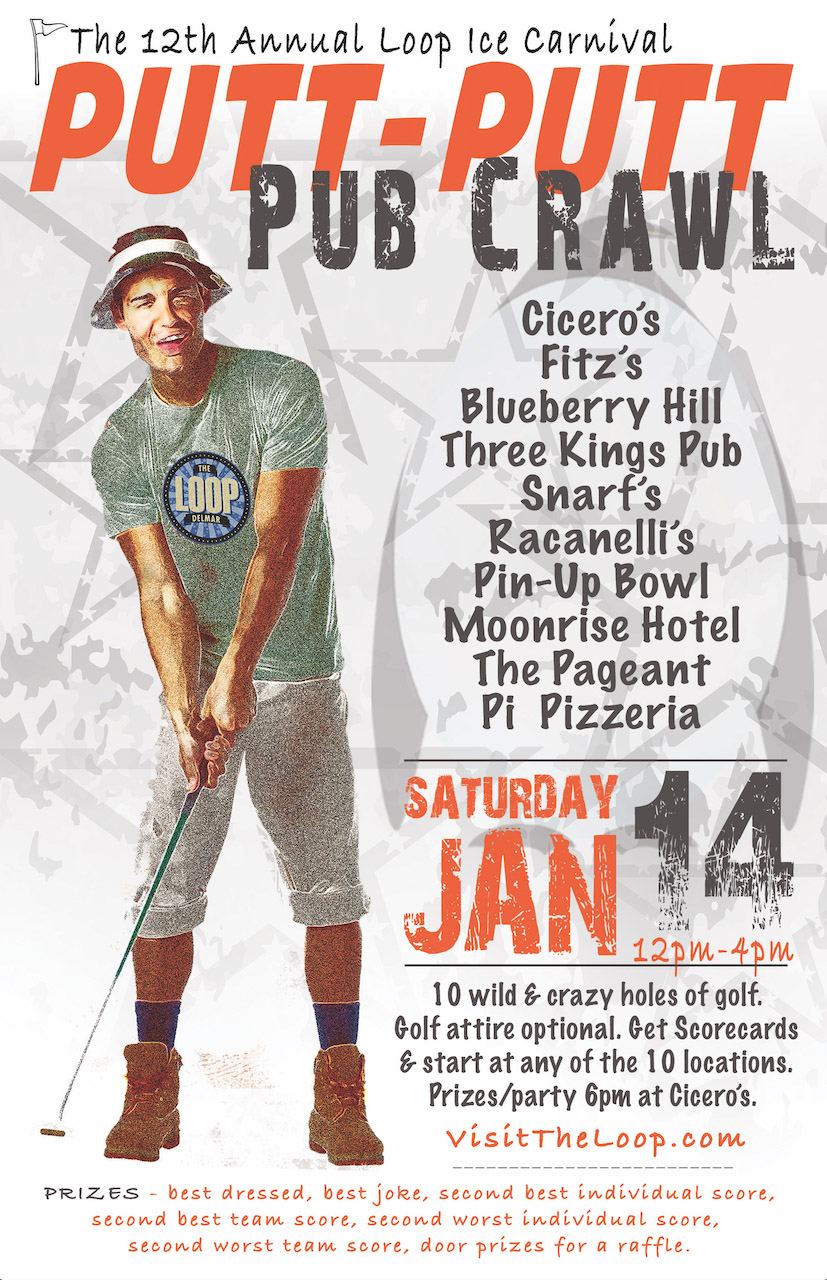 Media Release.