Our sympathies to the Jacobs Family. Shawn Jacobs was a long time friend and visionary. The Loop is going to miss him dearly. 
UNIVERSITY CITY, Mo. — Shawn Jacobs, owner and operator of Cicero's in the Delmar Loop in University City, had died at the age of 73. Jacobs opened Cicero's in 1977.
His son Chad passed along the following statement to ABC 30 St. Louis:
"Shawn Jacobs played a major role, along with Joe Edwards, in developing the Loop into what it is today. Shawn was instrumental in organizing and managing many events over the years in the loop and has been on the University City Special Business District Board of Directors for more than two decades.
in 1984, he opened the Cicero's Basement Bar. It was one of the only live music venues in St. Louis at that time. Cicero's quickly became a mecca of live music in the 80's and 90's, hosting bands in the basement bar like; Beck, The Cranberries, Buddy Guy, Ani Di Franco, Everclear, and Uncle Tupelo, just to name a few. As a matter of fact, Uncle Tupelo, now Wilco, played their first concert ever, in the Cicero's Basement Bar. The concert poster from that night is currently housed in the Rock and Roll Hall of Fame, in Cleveland.
Shawn also owned a music venue on Laclede's Landing for several years called Furst Rock. Furst Rock hosted touring bands of all genres.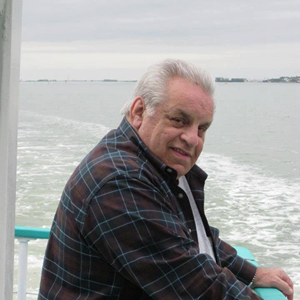 Shawn was a leader in the St. Louis craft beer movement. Since the early 1980's, he offered beer from around the world to his customers. Cicero's had imports that you couldn't get anywhere else. In 1997, when Cicero's moved to its current address, Jacobs opened a bar with 50 beer taps, It was something that unheard of at the time. He brought in beer from all over the country and the world. Local beer importers, were purchasing things and bringing them to St. Louis only because they knew that Cicero's could sell them. There was nowhere else to go for a lot of the beers. It was truly the beginning of the new beer movement. Since then, Cicero's has continued to be the leader in craft and import beer. Cicero's Beer School has also been a one of a kind free class running since 2006.
Cicero's has been named the best beer selection in St. Louis, by various publications, many times of the years. Midwest Living Magazine named Cicero's one of the 27 best pizzas in the midwest. No other St. Louis pizzeria was named on the list. In addition, The Travel Channel's Andrew Zimmern's Bizarre Foods Delicious Destinations, also featured Cicero's for their St. Louis style pizza."
Graveside service will take place on Tuesday, June 14th 10:30 AM at Chesed Shel Emeth Cemetery-White Road. Memorial contributions preferred to Congregation Shaare Emeth, 11645 Ladue Road, 63141 or the charity of your choice
. Visit www.bergermemorialchapel.com for more information.