Joy Luck Chinese Express has just opened their doors on January 14th, in an adjoining space with Corner 17. Both restaurants are owned by Ivan Wei, who grew up in China until moving to the states at age 17, which became the inspiration for the name of the Corner 17 restaurant.
Ivan grew up in a household where food wasn't just a part of life, it was a skill and a career. His father cooked in restaurants for years before Ivan began getting into the business as well by waiting tables.
"My father has been a chef for so many years, he always wanted to have his own restaurant. Everyday he was talking about food and wanting a restaurant." Wei explained.
So he decided to open Joy Luck Chinese Buffet on the corner of Manchester and Hanley, to make his American dream come true.
After success with their first restaurant, Wei and his family decided to further expand their offerings to the city with Corner 17. The goal of Corner 17 is to bring authentic Chinese to a city where such offerings are lacking. Ivan wanted to bring the cuisine he grew up with, that his parents have been cooking for decades, to St. Louis.
"I needed to bring real traditional Chinese to the St. Louis community, to make a contribution to its diversity" explains Wei.
Using a technique that is over 1,000 years old, Wei and his staff create handmade noodles and dumplings that you can witness from your table. Authentic Chinese, made with the freshest of ingredients, is paired with high quality bubble tea and "fluffy ice".
The fluffy ice is type of Taiwanese shaved ice that can take up to 14 hours to prepare and perfect. This unique ice block is flavored with natural ingredients such as mango, strawberry, and green tea and is finished with a custom machine to give it a perfect light, airy, snow-like texture.
These unique offerings have helped Corner 17 thrive amongst the local Asian population. However, Ivan looked across his packed dining room and saw a lack of diversity. This reality paired with an opportunity for a larger space helped spawn the expansion that brought Joy Luck Chinese Express to The Loop. Wei saw The Loop as a perfect spot for his addition because of its diverse cultures and proximity to Washington University.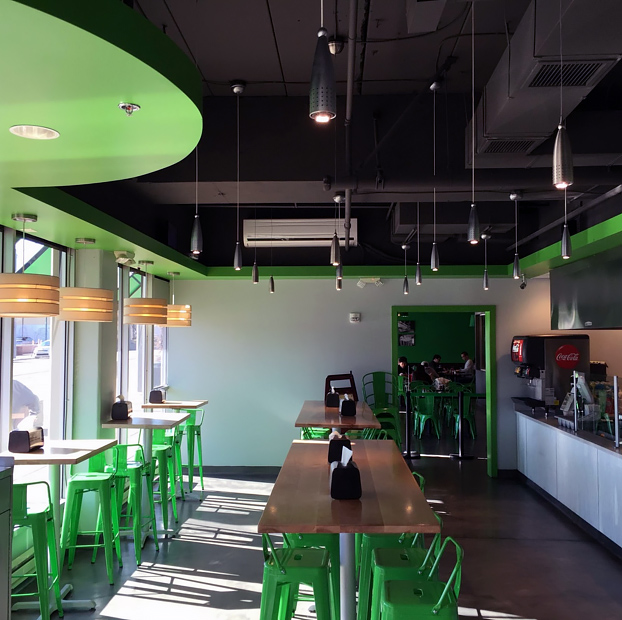 Joy Luck is the American style, fast-paced counterpart to Corner 17's authentic sit down Chinese. Made with the same level of care and expertise, Joy Luck Chinese Express is aimed to please local palates and cater to the on the go lunch crowd.
Ivan realized the demand for a quick, easy, affordable lunch and thrives to fill this void. Things such as General Tso's chicken and crab rangoon are amongst the staples of this side of the space. Diners are allowed to broaden their horizons however, as Wei offers toothpick samples so you find the dish that you'll enjoy most. Whether you are looking for a quick, quality American style lunch or a more authentic Chinese experience, the space that Wei has created allows for you to sit down and enjoy whichever offerings you choose.
Joy Luck Chinese Express is open 7 days a week from NOON-9pm. Come visit and let Wei and his staff guide you along a culinary journey afternoon and night.