Every year, when the holidays roll around, St. Louisans are always on the lookout for fun and unique holiday gifts, dining experiences, and events.    This year, the Delmar Loop is poised to provide you with all sorts of opportunities to make sure your holiday season is full of great memories for you and your friends or family.
Mark your calendars to join us at one or all of these great holiday experiences!  Whether you need to shop for a loved one, dine with your friends, or prep for a holiday party, The Loop has you covered.
Small Business Saturday
Saturday, November 25
Looking to forget about the craziness of Black Friday, but want to get a jump start on your holiday plans?  Visit the Delmar Loop on Saturday, Nov. 25, for Small Business Saturday and #ShopLocal!
With over 160 unique shops and restaurants featuring 10 galleries; 40 boutique gift, book, and music stores; not to mention 12 different entertainment venues offering a veritable smorgasbord of sensory delights- The Loop IS your Holiday destination.
Various Loop businesses will be offering a variety discounts on unique gifts, delicious treats, and great experiences.
The Loop Great Gift Hunt and Holiday Celebration
Saturday, December 2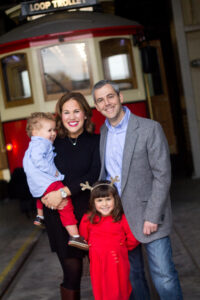 Join us on the loop for the Great Gift Hunt and Holiday Celebration on the Delmar Loop. The Great Gift Hunt gives shoppers a chance to win a prize of up to $1000 in value from participating establishments on the loop.  Win by making a purchase on The Loop from a participating retail or dinning location and get a gift bag containing one of many prizes including $25 gift cards, or the Great Gift made up of $1000 in prizes from businesses on the Delmar Loop.
 In addition, bring your family down to The Loop anytime between noon and 4:30pm and get complimentary family photos with The Loop Trolley, making a special appearance to help ring in the holiday season!
Don't let your pet miss out on the holiday fun too, and come down for Holiday Pictures with Pups at the Moonrise Hotel from 11:00am-4:00pm.   A lush holiday display will be set up in the lobby and decorated with a festive backdrop, making this a great chance for your furry friend to get their very own holiday picture.  Prints and instant social sharing will be available so you can be a proud pup owner, and brag to all your friends how special your dog is. Your pet can feast on free treats from Three Dog Bakery while you enjoy cocktail samples from event sponsor Tito's Handmade Vodka.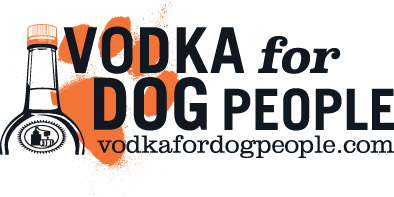 The festivities conclude with The Loop Holiday Tree Lighting at 5:00pm outside of Fitz's Root Beer in the Loop.
Sixth Annual Public Hanukkah Menorah Lighting in The Loop, with Chabad on Campus – Washington University
Tuesday, December 12 @ 7:00pm
Celebrate Hanukkah at 7:00 pm in the Market Plaza with the Sixth Annual Public Menorah Lighting in the Delmar Loop officiated by Rabbi Novak. Featuring live Klezmer Music by a student band, free hot latkes and chocolate gelt, joyous chasidic dancing… and more.
Kwanzaa Celebration In The Loop
December 30 – Time TBD
Join the students from the Bertha Knox Gilkey Pamoja Prep Academy, as we come together as a community to celebrate Kwanzaa with live music, dancing, art exhibits…..and more.