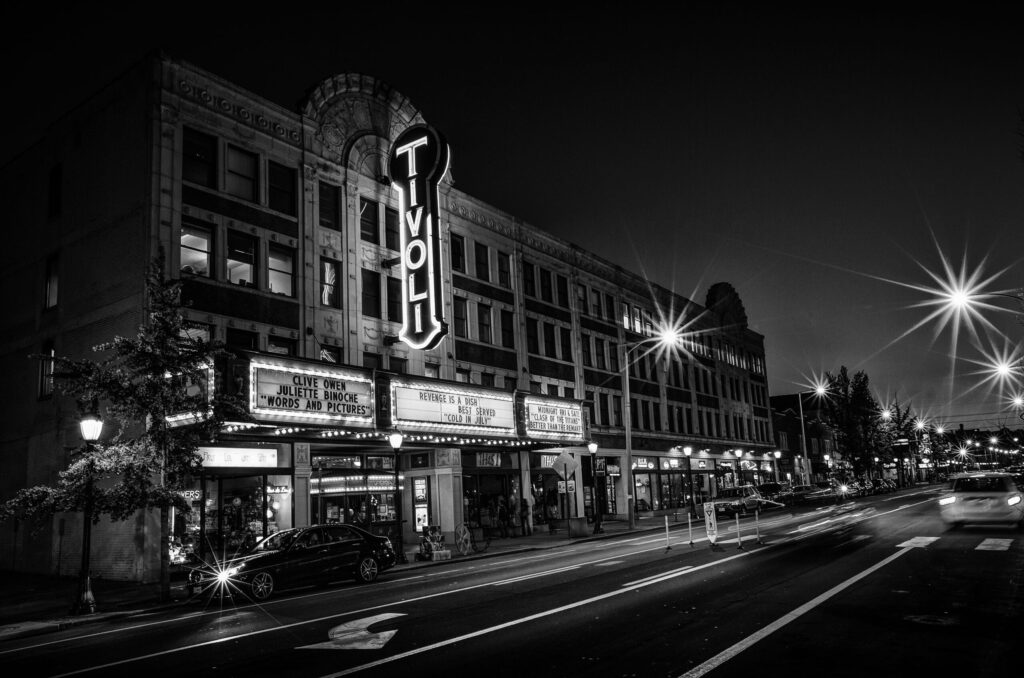 6350 Delmar Blvd., University City, MO 63130
THE TIVOLI IS SHOWING MOVIES AGAIN!!!!
One Family Church is happy to announce that we are launching a brand new community-wide initiative that will provide an exciting opportunity for people from all over St. Louis to enjoy a night of fun and wonder! The event is called: FIRST FRIDAYS AT THE TIVOLI!
Here's how it works, the first Friday of every month, we will throw open the doors of our U-City Campus (The Tivoli Theater) to the whole St. Louis community and invite everyone to enjoy live jazz music, a pre-show performance by local artists, and an exciting blockbuster film.
The lineup includes:
– September 1: Top Gun: Maverick
(with a pre-show performance by Minister Shawanda Smith)
– October 6: Lord of the Rings: Fellowship of the Ring
(with a pre-show performance by the University City High School Orchestra)
– November 3: Black Panther
(with a pre-show performance by Gentlemen of Vision Step Team)
– December 1: Home Alone
(with a pre-show performance by the Muny Kids)
Tickets for these events are $10, children 10 and under are $7. Concessions are provided for $3. All profits from these events will benefit one of our partner organizations called The FAM, which seeks to eliminate race as a factor in home ownership throughout St. Louis.
If you'd like to learn more about FIRST FRIDAYS AT THE TIVOLI or purchase tickets, simply go to: onefamilychurch.com/tivoli.
Also, you will experience the Tivoli like you've never seen it before. We are wrapping up a $1 million renovation designed to return the Tivoli to its original grandeur and splendor. The renovation includes:
– completely repairing and restoring the original 40 foot vaulted ceilings that have been hidden from view by drop ceiling panels for many decades
– developing a massive and spacious café area for gatherings and events
– installing for the first time ever professional live lighting, sound, and video capabilities
– motorizing the massive 30 foot screen so that the space can be used for its original dual purpose of live events and film events
– upgrading the seating, bathrooms, flooring, lighting, carpet, marquee, etc.
You've got to come see it to believe it! Let's go!
Amenities
Accepts Credit Cards, Good for Groups, Kid Friendly, Parking Lot, Wheelchair Accessible
---