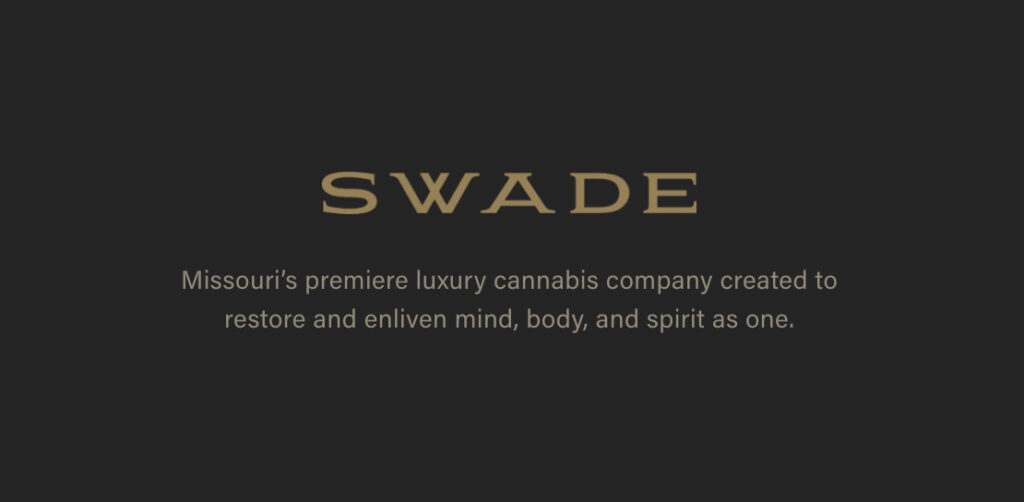 6166 Delmar Blvd., St. Louis, MO 63112
ORDER ONLINE
Step inside and feel instantly at ease. SWADE dispensaries are designed to present the country's best cannabis in a premium, elevated atmosphere befitting the SWADE name. From the serene surroundings informed by nature, to our first-of-its-kind jewel-box showcasing loose SWADE flower hand-selected for your order, we've examined every detail to make your experience inside SWADE both memorable and enlightening.
JOIN OUR LOYALTY PROGRAM! CLICK HERE
MEDICAL AND ADULT USE CUSTOMERS CAN PLACE ONLINE ORDERS BELOW!
Patients with a valid medical card will receive 10% off all SINSE and Amend branded products! (Calculated at time of checkout, does not show up on Dutchie order.)
***Loyalty Points may be redeemed at time of purchase in-store for online orders.***
All orders not picked up by close of business day will returned to inventory.
We accept DEBIT* and CASH. We do NOT accept credit cards.
*Note: Some credit union debit cards can't be accepted due to restrictions the credit unions have in place. We apologize for the inconvenience, but do have an ATM available with the same $3 fee as the debit terminal.
Taxes at checkout reflect the 3% medical taxes. Taxes on recreational will reflect differently at time of purchase in-store.
---
Tuesday
9:00 am - 8:00 pm
Wednesday
9:00 am - 8:00 pm
Thursday
9:00 am - 8:00 pm
Saturday
9:00 am - 8:00 pm