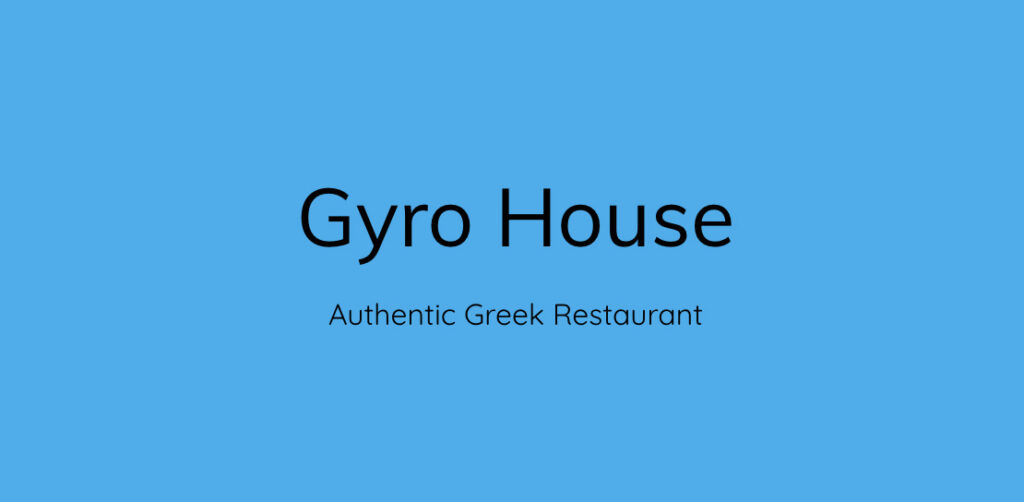 6152 Delmar Blvd., St. Louis, MO 63112
Our Chef and Staff
With over 25 years of experience cooking in the finest restaurants, our chef is excited to present their vision to you and all our guests. Our caring and committed staff will ensure you have a fantastic experience with us.
Our chefs specialize in authentic and delicious Greek food. The staff at Gyro House is devoted to serving customers mouthwatering dishes that feature the highest quality ingredients available. Gyro, Jumbo, Gyro Salad and Greek Salad are all prepared quickly and serve to you right away.
Gyro House uses only the freshest ingredients around, ensuring that every dish is of the highest possible quality. Not sure what you're in the mood for? Try one of our specialties including Chicken Kabob, Lamb Kabob, Falafel, Vegetarian, and more.
Amenities
Accepts Credit Cards
---
Monday
11:00 am - 10:00 pm
Tuesday
11:00 am - 10:00 pm
Wednesday
11:00 am - 10:00 pm
Thursday
11:00 am - 10:00 pm
Friday
11:00 am - 10:00 pm
Saturday
11:00 am - 10:00 pm
Sunday
12:00 pm - 10:00 pm