American Falafel might not have invented the kefta burger — a cursory search online yields numerous examples — but this year-old Delmar Loop restaurant really runs with the idea.
Though I ordered the burger to dine in, owner Mohammed Qadadeh brought it to my table wrapped in foil. My fries stood upright in a white paper carton. The spuds were much too thick to pass for McDonald's fries, and there was no plastic Disney princess for my kids to break immediately upon receipt, but it was a happy meal nonetheless.
The kefta patty was nestled with American cheese, lettuce, a tomato slice and pickles between the halves of a sesame-seed bun. Even in its quarter-pounder costume, the kefta showcased its classic profile of ground beef zapped with onion, parsley and zesty, warming spices. The mild tang and supple creaminess of American cheese took as well to the kefta as it does to any patty. The lettuce and tomato were lettuce and tomato: crisp, fresh, fine.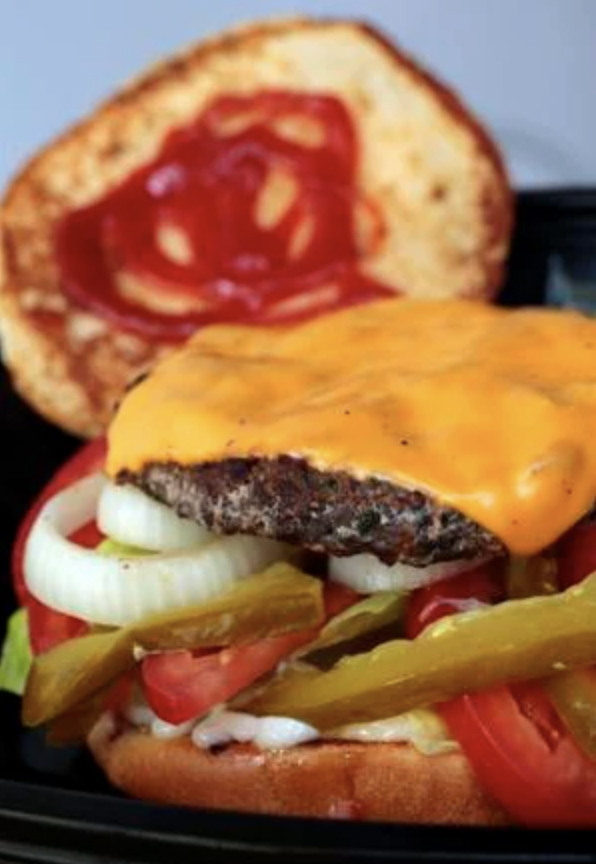 The kefta burger at American Falafel in the Delmar Loop
Photo by Robert Cohen, Post-Dispatch