The Delmar Loop named Rachelle L'Ecuyer as its first Executive Director!
The appointment is effective Aug. 13, Joe Edwards, chairman of the East Loop CID and The Delmar Loop small business district, said in press release announcing her hire. L'Ecuyer has served as Maplewood's Community Development Director managing economic development initiatives for more than a decade.
To check out the full article, be sure to read up here on what St. Louis Post Dispatch had to say!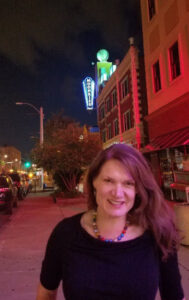 Rachelle L'Ecuyer, The Delmar Loop's new executive director.