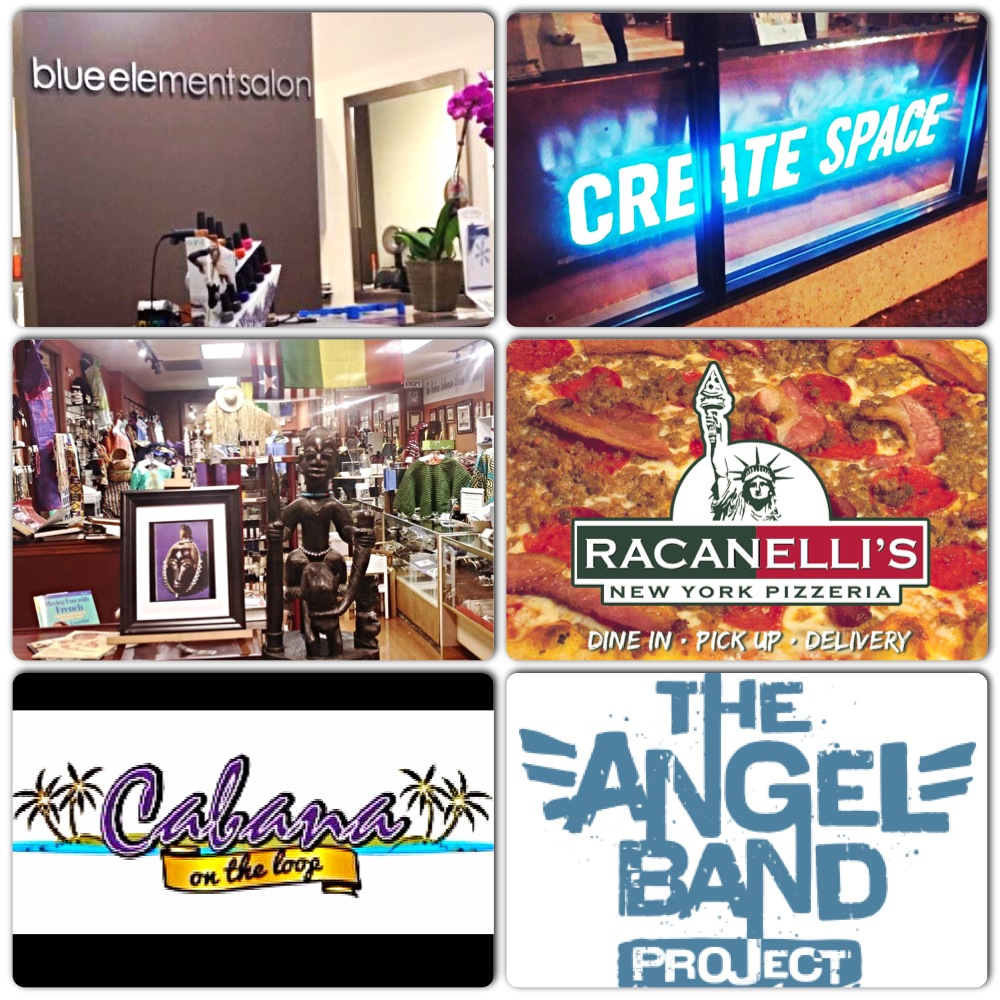 Check out the new neighbors in The Loop!
Blue Element Salon is now open at 610 Eastgate in The Loop! For more information on this full-service salon or to book an apt. call 314-725-1200 or visit their website at www.blueelementsalon.com
Fashion Afrique is now open at 5860 Delmar in The Loop! The business promotes fair trade African products including fashion, jewelry, art, and more! Visit their website at stores.fashionafrique.net, and find them on Facebook!
Cabana on The Loop is now open at 6100 Delmar in The Loop! Serving breakfast including over 20 varieties of cereal, Southern cuisine, live entertainment, and more. Check them out on Facebook!
Create Space is now open at 6323 Delmar in The Loop! Create Space is the first and largest Artisan Market in the heart of the Delmar Loop. Visit their website at http://www.createspacestl.com, and find them on Facebook!
Racanelli's New York Pizzeria is now open in The Loop at 6314 Delmar! Check out their website at racanellis.com and be sure to like them on Facebook and follow on Twitter!
The Angel Band Project is now open at 6267 Delmar, #3W. The non-profit organization which raises awareness and provides music therapy programs for survivors of sexual and domestic violence,  will be holding its signature event, the One Voice Virtual Choir Concert , on Nov 22 at the Edward Jones Auditorium. For more information, visit their Facebook page or website at angelbandproject.org.