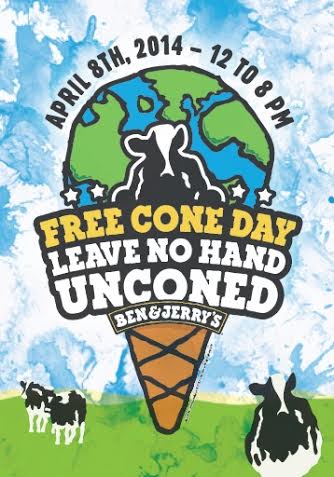 Free Cone Day will be held at Ben and Jerry's Delmar Loop location
on Tuesday April 8, 2014 from 12:00 to 8:00 pm.
Stop by and enjoy unlimited free ice cream cones as we say "thank you!" to the community and customers that support our business and mission. In addition to ice cream, stop by and enjoy kids' face painting, raffle giveaways, and more.
Some very special guest scoopers will be present and accepting donations for the St. Louis Crisis Nursery. The St. Louis Crisis Nursery is an organization that works diligently to prevent child abuse and neglect in the St. Louis community by providing emergency intervention, respite care and support to families experiencing crises.
For more information, please call 314-721-8887.