Visit our new website www.leasetheloop.com for leasing commercial properties on The Loop!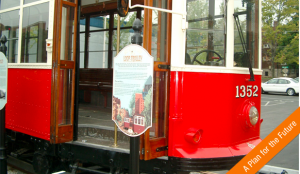 Colorful trolley cars once animated the streets of St. Louis, linking neighborhoods, stimulating economic growth and delivering people to their destinations. The Loop derived its name from the Delmar Streetcar system that serviced University City and western St. Louis in the early 1900s.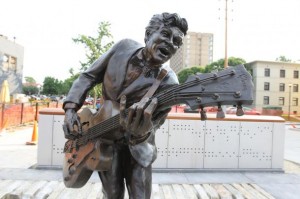 An 8-foot tall bronze statue honoring the St. Louis native and son of Rock and Roll Chuck Berry.  Find out more about the artist, his accomplishments and see some of the memorabilia.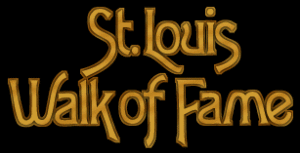 The St. Louis Walk of Fame is a non-profit organization founded in 1988 to provide a showcase for the cultural heritage of St. Louis and to advance the knowledge, awareness and appreciation of great St. Louisans and their accomplishments.  The Walk of Fame itself consists of sets of brass stars and bronze plaques honoring individuals from the St. Louis area who made major national contributions to our cultural heritage.
The Moonrise Hotel in St. Louis, Missouri, blends cool modern design and quirky sophistication to create a truly unique boutique hotel experience. Located in The Loop – one of St. Louis' most charming shopping, dining and entertainment districts – the hotel offers guests a wide array of leisure activities.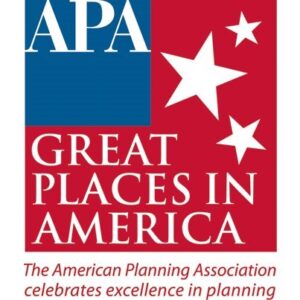 Not long ago, the Delmar Loop was nothing more than a strip of mostly vacant, boarded-up storefronts. Missing was the energy and vitality of today's street, an eclectic arts, entertainment, dining, and shopping district in University City, Missouri.
The American Planning Association has selected the Delmar Loop as one of 10 Great Streets in America because of the sustained efforts of local business, government, and the community to achieve successful physical and economic revitalization.

Created to centralize St. Louis's cutting edge creative service providers.

The Gateway City has plenty to offer its visitors with fun, family-friendly activities, great entertainment venues and an exciting nightlife. Relax in a cozy neighborhood cafe, tour a local brewery or take the kids on a safari adventure. You can even bring your pet along! Check out the customized itineraries designed to help you get the most out of your trip. So what are you waiting for? Discover St. Louis now!

University City, Missouri is an inner-ring suburb of the City of St. Louis, a vibrant, diverse community of about 35,000 people at the heart of the St. Louis metropolitan area. University City is a full-service City, providing its residents with police and fire service; full recreational facilities; a library; and solid waste services.
With dozens of churches and synagogues; parks; numerous community organizations; and active entertainment and restaurant districts, University City has something for everyone in the family.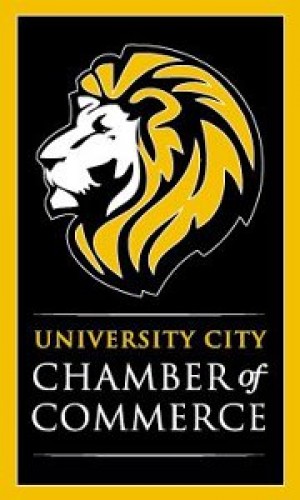 Stay connected with the local businesses in University City.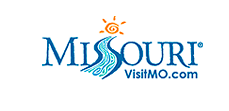 Looking to go beyond St. Louis while in Missouri? This is a great place to start your travel plans.